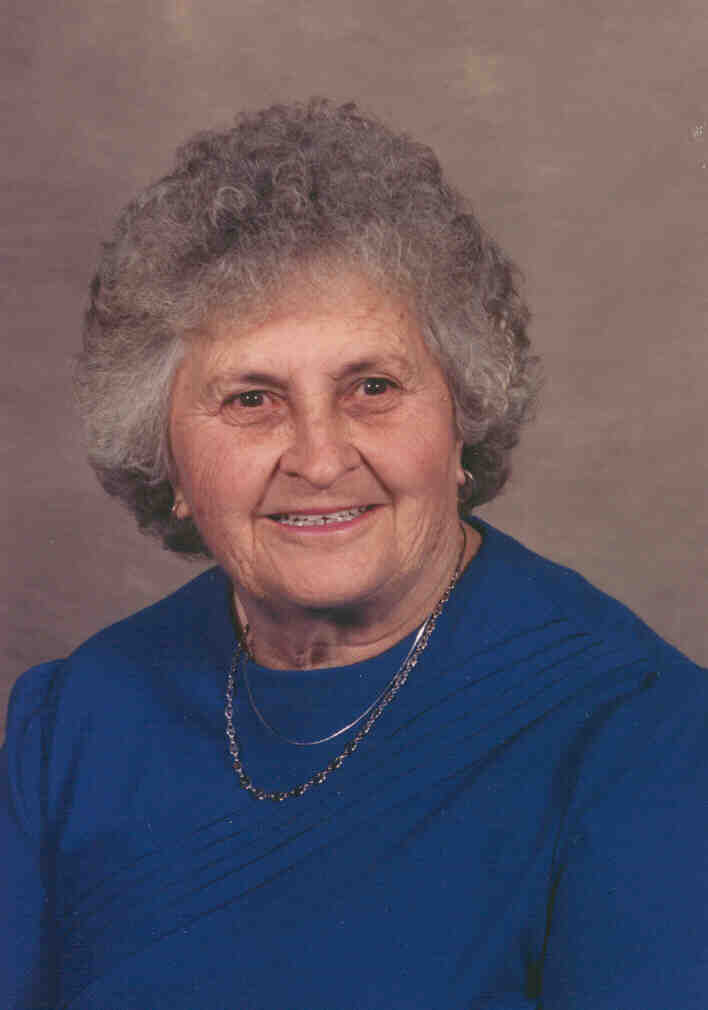 We recently had to make a trip to Mississippi, which is usually a time of great excitement and fun. This trip however had to be made for the worst possible reason, we lost our grandmother Mama D. I have never felt such pain in my heart as I did when I walked into the funeral home and realized what I hoped was a big mistake was actually true. Not only did I lose my grandmother, but the world lost one of the few true caring people. A person that always put her family and anyone else in need above her self. Even though I did not see her as much as I should, and I very seldom gave her a call, it felt good knowing that she was always there. I miss her very much. The last time we spoke was on March 4, 2000. She had recently suffered a stroke, was in the hospital, and I just wanted to check on her, I had no doubt that she would beat this and she would soon be back to her normal self. She wanted to talk about me and we never mentioned her stroke. When I heard her voice, slurred and weak, I began to cry. Then she began to cry. I feel it wasn't because of her pain, or because she felt sorry for herself, but because it hurt her that I was in pain. The one regret I will carry for the rest of my life is that I did not rush to see her or did not call her again after that one call. But this last call was a special one, the last thing I told her was that I loved her and the last thing she told me was she loved me. I will always love and miss her.

The following was read by Pamela Stafford at Mama D's funeral:

Mama D was born 86 years ago. She was the oldest child, with three brothers and one sister. Two of her brothers are here with us today. Mama D married at a young age to Daniel Knight, and they soon started their family. Over a period of 20 years, Mama D had five boys and four girls. Her husband died before Mama D gave birth to her last son, leaving her to complete the raising of her children alone. Mama D was one of the most unselfish people I ever knew and loved. When her children were still at home, fried chicken was a favorite family meal. When it came time to serve yourself, Mama D always took the back portion of the chicken saying that it was the best piece. Her children knew in their hearts that she wanted them to get the better pieces.

Mama D worked hard over the years and did whatever was necessary to support her children, at times enduring factory work that was extremely tedious.After close to 20 years, all of her children had started families of their own and Mama D was able to take a little time for herself. She loved to travel, and if anyone said let's go somewhere, she was ready to pack her bags. Her favorite places to visit were Texas, Louisiana, and Florida. She also loved a good game of cards. Anyone close to Mama D knew if they were in the mood for cards, they could just go to Mama D's house and in minutes enough people would be there to start at least one table of Rook, Spades, Rummy, or whatever the favorite game of that time happened to be. One quote I have often heard is well, I know you are one of the Knight children. You all look so much alike. There is one brother in the family that people claim must have been adopted. If you look close in the face, you can see the resemblance, but he is much thinner than the rest of the clan. We all know why he is so much smaller. He moved to Texas, away from Mama D's good cooking and the force feeding that she put any one through while at her house. It didn't matter if you ate a full meal before you visited her, she always insisted that you look hungry hon, and immediately began to fix you something to eat.

It is hard to remember Mama D without a smile on her face, with a great sense of humor. Her laugh was contagious. She never complained, she never griped. If you went to her house in a bad mood, you always left feeling everything was right with the world.Mama D had a special love for all babies and children. Till just before she died, in her mind, she was still cooking and caring for her children. I know that Mama D felt God had blessed her with her brothers and sisters, 9 children, 17 grandchildren, 31 great grandchildren, 4 great-great grandchildren and dozens of family members by marriage. But, all of us know that we were the ones that were truly blessed by having her in our lives for the time that we did.We love you Mama D. Our lives and hearts will never be the same without you.

Thank you God for sharing her with us.